Service
We offer airsoft service for your AEG, HPA or pistol.

Many of budget or medium class airsoft guns don't have a final inspection, that's why these companies guarantee only 10 000 shots for their produced airsoft guns.
We recommend to make a gearbox inspection after the first 10 000 shots for gearbox lubrication, shimming and wearing parts adjustment for proper gearbox work.
We suggest to install a Mosfet for LiPo battery use.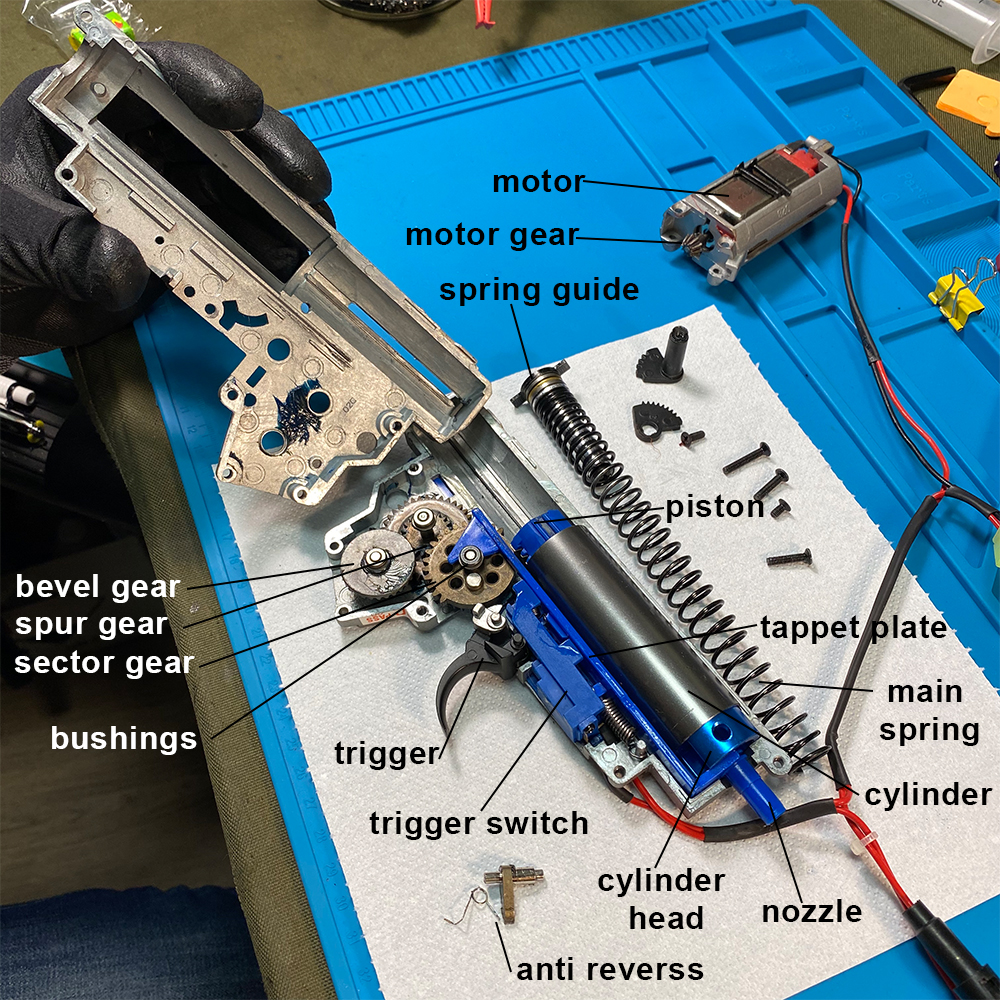 The possibilities, variants and configurations to improve weapons is really large. In the first place you must decide if you will choose economical option which will change only less quantity of strictly necessary parts or if you will choose a variant which is more complex and expensive.
The best option is a comprehensive upgrade with the appropriate components for specific level of spring. It is certainly greater one-time investment mainly by using only quality components but for the long term it is surely the best choice.
| | |
| --- | --- |
| Service Work | Price |
| Installation of standard upgrade (*) | 25 € |
| Installation of complex upgrade (**) | 35-45 € |
| Maintenance of AEG weapons | 21 € |
| MOSFET installation | 20 € |
| Other maintenance, repairs, adjustments | 25 €/hour |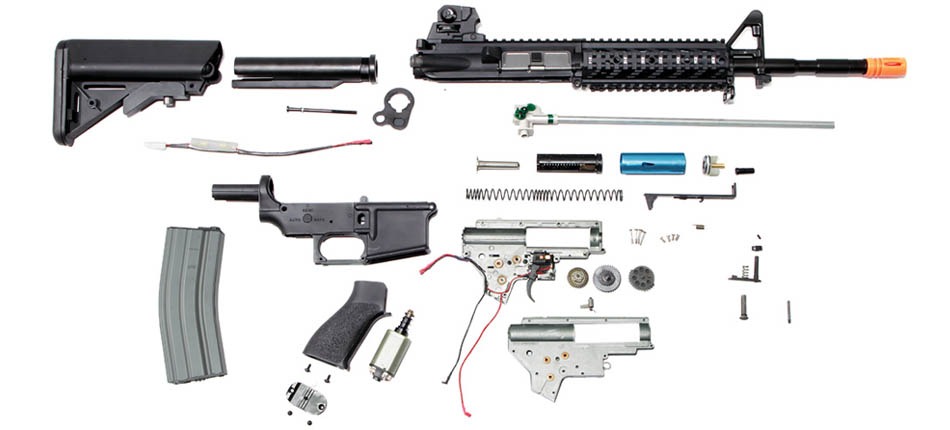 We offer also HPA installation and service